Introduction
Since the start of the COVID-19 pandemic, America has seen the devastating effects that disrupted learning, unsafe homes, and social isolation have on our nation's children. Millions of students still have not returned to the classroom. Disconnected from the critical in-person supports that schools provide, children are experiencing trauma, stress, and tremendous learning loss. And the untold financial consequences of school closures are harming families, communities, and the national economy. Until we fully reopen our schools, our country cannot begin to recover. Fortunately, we now know that schools are among the safest public places, according to research conducted by scientists at the Centers for Disease Control and Prevention (CDC). The CDC's latest guidance affirms that—with health protocols such as universal masking, social distancing, hand washing and respiratory etiquette, cleaning, and ventilation—schools do not spark outbreaks or significantly contribute to the spread of the virus.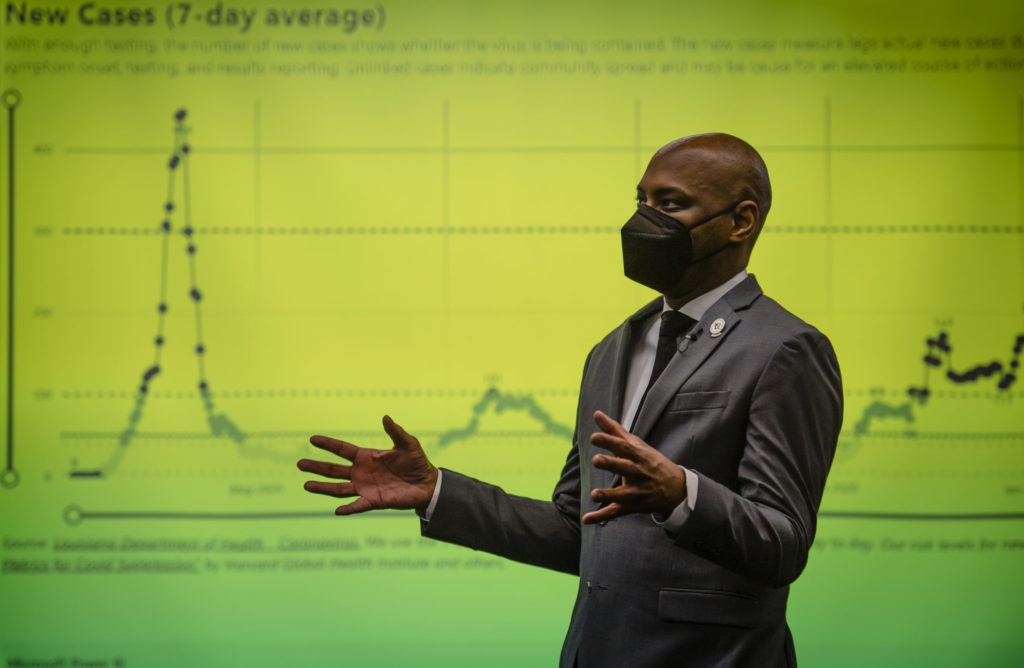 Chiefs for Change, a bipartisan network of state and district education leaders, created this microsite to explain how school systems are responding to COVID-19. The site also contains resources to support systems in reopening safely and remaining open for the duration of the pandemic. These resources include materials developed in partnership with The Rockefeller Foundation to help districts launch COVID-19 testing programs and partnerships. Research funded by The Rockefeller Foundation, and conducted by the RAND Corporation and Mathematica, in systems led by our members and others shows that regular COVID testing could reduce the in-school rate of infection by 50 percent.
While there has, rightly, been a focus on the need to vaccinate school staff—and while Chiefs for Change continues to urge officials to make all teachers and school staff immediately eligible for the vaccine—CDC Director Rochelle Walensky was clear: It is not necessary to wait for widespread vaccination before students return to in-person learning. We know what it takes to safely reopen schools, and we can do that now, in tandem with a coordinated and efficient vaccine rollout for educators and the public at large.
Chiefs for Change members continue to meet virtually on a regular basis to discuss developments in their systems. We are updating this microsite based on those conversations and as the situation evolves.